Oddizzi is delighted to announce a new partnership with Picture News, a weekly topical and thought-provoking news resource used by over 5,000 schools in the UK.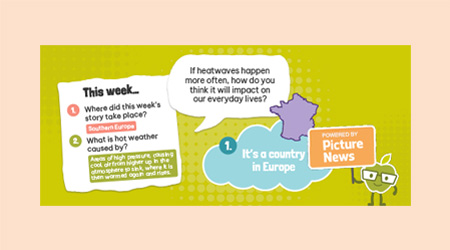 'What's happening in the world this week?' is a weekly resource, designed to encourage children to think about, question and debate topical world issues and events.
Sticky knowledge and knowledge retrieval questions have been embedded, along with big questions to explore should teachers wish to extend the activity.
Packs are emailed to Oddizzi subscribers each Friday.
Sample News Pack PREVIEW / DOWNLOAD