WHAT IS ODDIZZI?
Oddizzi is an award winning, primary digital resource that develops world knowledge and understanding, and enables classes to link up using the 'ClassPals' system.
With up-to-date classroom resources, including videos, slide shows, age-appropriate reading and learning games, Oddizzi is an affordable way for every school to bring today's world to life.
Why should your school choose Oddizzi? Click here.
Hi we're Odd and Izzi. We love finding out about today's world, and we know your children will too!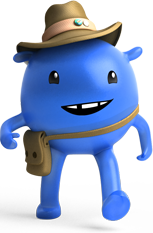 Subscribing to Oddizzi and its ClassPals network is more affordable than you may think! Click here for pricing.